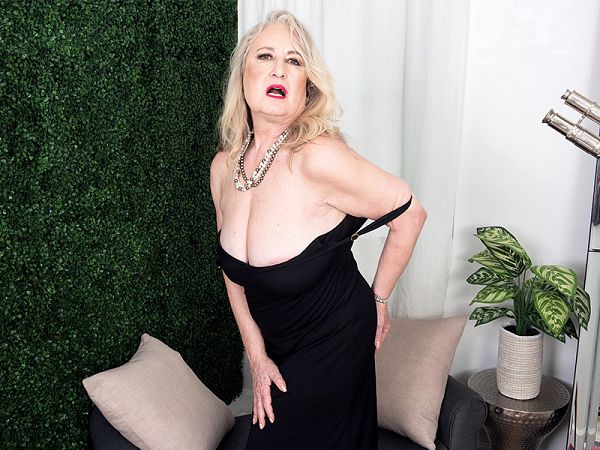 "I'm a grandmother and I'm always wet," said Blair Angeles, a 67-year-old divorcee, mother of two and granny of two.
Here, Blair gets wet from spying on her neighbor through a telescope, so she takes care of herself with her fingers.
60PlusMILFS: Where are you from?
Blair: Outside Philadelphia. I was born in California. My parents were both from Philadelphia and we traveled all over the world and all over the country. I've lived in eight or nine states in America. And I lived in Japan for a little while and Italy and France, and I've traveled as far-reaching as Africa. I was married to a professional athlete for over 20 years and we went to tournaments all around the world. It was great fun.
60PlusMILFS: Have you had any kinky encounters in any of the countries you've traveled to?
Blair: In those countries, no, because most of the time I was married, but in my city where I live, yes. I was out to dinner with an amazing young man. He was younger than I was. And I asked to be excused to go to the ladies room, and unbeknownst to me, he followed me to the ladies room, and he was waiting outside the door, and he burst in the door and we had sex on the floor. That was bizarre! It was a really nice restaurant, too.
60PlusMILFS: And as you know, younger men like older women.
Blair: They do, and it's an interesting scenario because they look at us as someone who's seasoned and knows what we want, and it's unfortunate that women don't speak their mind sexually or any other way because it really makes the experience much more complete.