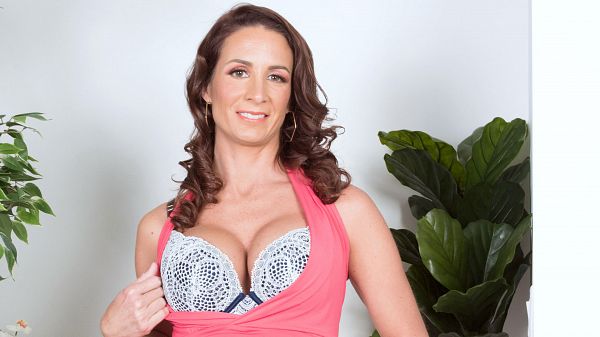 "I'm in my sexual prime and I want to take advantage of that by having lots of hot sex," said Eliza Kelay, a 40-year-old wife and mom from Ohio.
Eliza isn't having sex today (she's fucked three times at 40SomethingMag.com), but she is getting off. She's wearing a tight little dress that looks great on her tight little body. Bra. Cleavage. Thong panties. Ass cheeks. And, then, pussy, which she fingers until she cums.
Eliza used to be a math teacher. She was also a dispatcher for a trucking company.
Favorite sports: Kayaking and swimming. She enjoys watching baseball and college football.
Hobbies: "I love to read and study history. I also love to do anything outdoors."
Would the people she knows be surprised to see her here? "Oh my god, yes! I'm a quiet housewife."
She's using her fingers her, but she loves to get off with her Hitachi Magic Wand. She loves having her pussy eaten. She has a very nice pussy.
Actually, Eliza has very nice everything.