A big, black cock for the little lady from China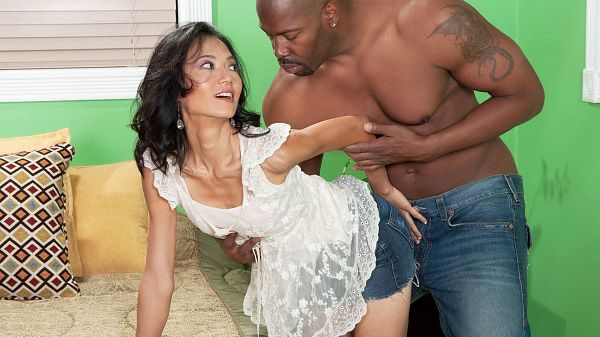 "I like new experiences. Trying different things. I like to have sex," 45-year-old Sahara says at the start of this video. Asked if she's comfortable being naked in front of people, Sahara says, "I love it." But does she love having sex for all the world to see? Watch and find out.
"I like to workout," says Sahara, who was born in China. "I like to socialize. I like to hike. I like to bike."
When Lucas walks in, he's absolutely huge compared to her, and we're not talking about his cock (although that, too). Lucas eats Sahara's hairy pussy, and she obviously likes that. He tickles her asshole and makes her squirm, and now we know that Sahara enjoys having sex in front of people.
Sahara is a traditional woman whose friends would be shocked to see her here. She's a business analyst in Phoenix, Arizona, and she doesn't like to talk about sex. She prefers to do it.
"This is so out of character for me," she said. "But I'm really happy that I had the chance to do it."
So are we, Sahara. And we hope you enjoyed your facial.