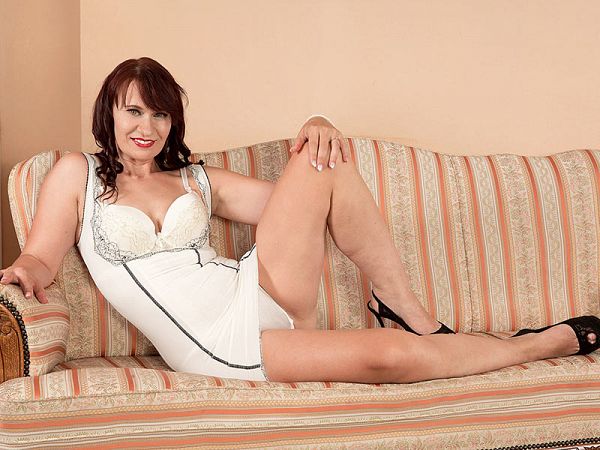 The Czech Republic never lets us down. It produces a seemingly endless supply of beautiful women, like the well-aged Vera. She doesn't speak much English, but our photographer let us know that she thinks she can fuck better than any 20something. From what we've seen at 40SomethingMag.com–like this 41-year-old taking it up the ass–we believe her. Today, she's going solo, spreading her very pink pussy and fingering it deep.
"Getting divorced was the best thing I ever did," she told him in Czech (he translated what she said into English). "Now I have all the freedom in the world, and it is intoxicating. It's funny that most people think men are the horny ones. In my case, I always wanted sex but my partner did not. So I left. Now I get all the sex I can handle. And I am getting more adventurous by the day. I never thought I would be posing nude, but here I am."
Vera has kids who are grown and out of the house. She's a high school teacher. Her hobbies include wining and dining, reading, walking her dogs and going to clubs and bars to pick up much-younger men for hot sex.
"These younger girls may not know it, but women like me are giving them lots of competition," Vera said.
She is living the ultimate cougar dream, and we're lucky to be part of it.