The patient is in the doctor's asshole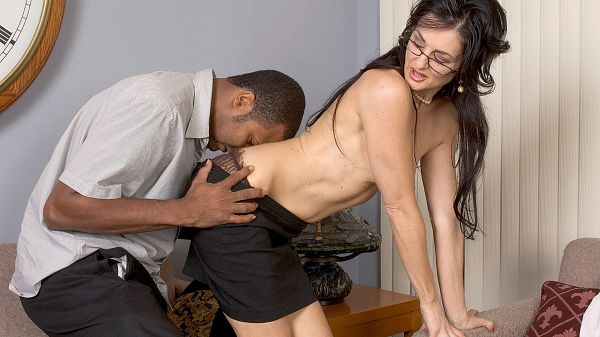 Lake Russell doesn't have to look far to satisfy her appetite for black cock. In this scene, she's a psychologist who's treating a new patient.
"I'm having a problem with sexual inadequacy," he tells her.
"I think I can help you with your problem," Lake says.
Apparently, Dr. Russell thinks she can suck out his problem through his cock-head. Lake's patient fills her mouth with his Mandingo meat then stuffs her pussy to the hilt.
"I could feel his cock hitting against the bottom of my pussy," Lake said after this shoot was finished. "At one point, I thought I was going to pass out. Then I realized that he still had to stick it in my ass. I had to take a deep breath."
Her new patient's cock fit nice and snug inside of Lake's tight asshole, and before long, she was lying back and enjoying a good butt-fucking. Than she hopped on top of his cock and stuffed it inside her asshole for a more thorough reaming.
"I knew his nuts were going to explode any minute," she said. "I've been told my ass is really tight. Then, when he took his cock out of my ass and came all over me, knowing that his cock had just been in my ass made my orgasm even more explosive."
Lake smiled.
"I'd make a really good sex doctor."