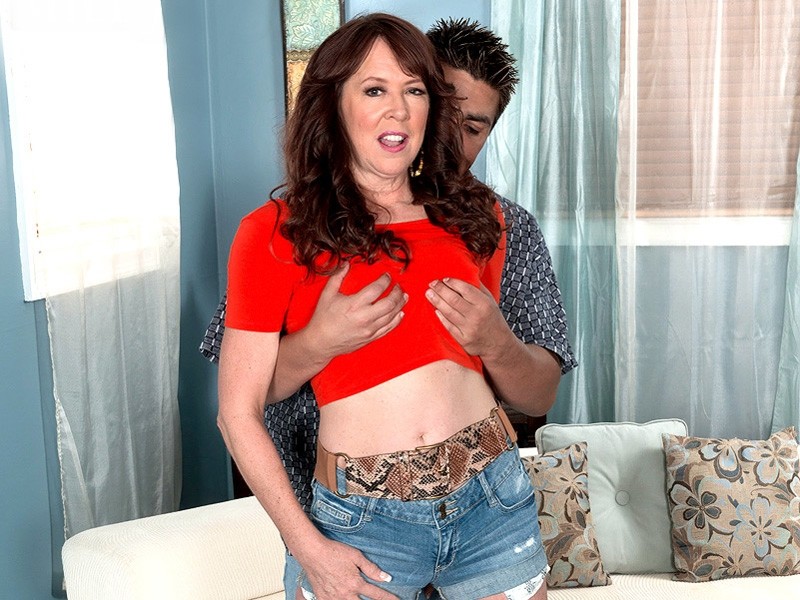 The video version of this tug 'n' suck begins with Nicky White saying the magic words, the words all men want to hear.
"Oh, baby, sit back and relax and let me play with your cock."
And then she says, "I can't wait to get that dick out and play with it."
And, really, what more do you need to know? She jacks the cock and sucks it, and after it cums, she sucks it clean.
Okay, so maybe you would like to know a little more.
Maybe you'd like to know that Nicky is a 51-year-old first-timer from Seattle, Washington. Maybe you'd like to know that she's divorced (which means she's available if you happen to run into her). She's a graphic designer. She's 5'6″ tall and weighs 128 lbs. She's a mother of two and a grandmother of one.
"This is not the kind of thing I usually do, but I'm always open to new things," she said.
She was sent our way by her ex-husband. Yep, you read that right. Ex-husband.
"This is really going to get him excited," Nicky said.
Not that we care about him (although we're grateful for the referral). He had his chance with Nicky. Now, it's the rest of the world's turn, one cock at a time.
Oh, by the way: Who do you think Nicky looks like?