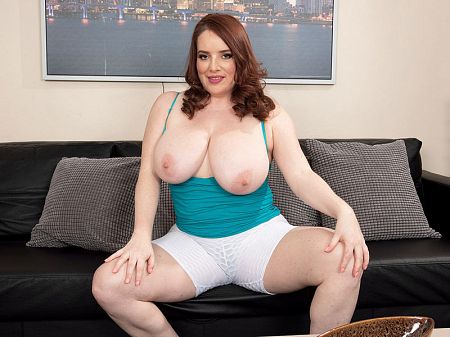 When this scene opens, 43-year-old, big-titted Maggie Green is wearing white shorts and a tight top and doing some housework. Somebody is with her, and she tells this unseen person to help her clean up the mess. But then she notices something.
"Are you checking me out?" she asks, looking at the camera. Are you sitting there looking down my blouse while I'm bending over picking up stuff you messed up? You're kidding me, right?"
Wrong.
"That's why you're always leaving your stuff everywhere," she says. "You like to watch me bend over a petite bit. I'm not sure if I should be mad or kinda flattered."
Flattered.
"Instead of going through all this trouble, you could've asked me for a petite show."
She gives us one. She jiggles her tits and wiggles her butt into the camera. She gets her tits out and self-sucks them, then she takes off everything else she's wearing, displays her big ass, slaps it and slams herself with a toy.
And to think…all we had to do was ask!