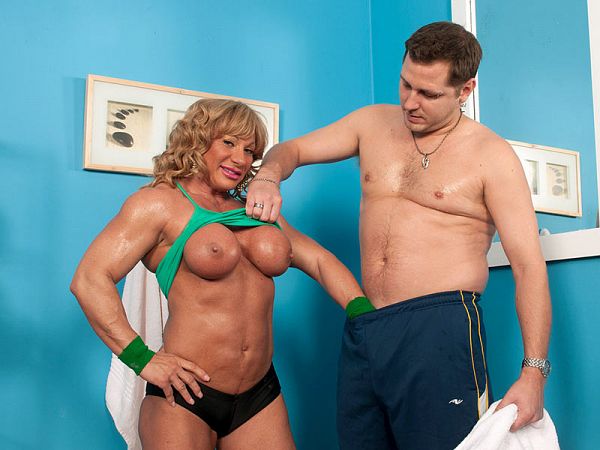 "Every part of me is feminine, from head to toe," said Kat Wiley, a 49-year-old bodybuilder who isn't built like the average woman. She's muscular…arms, legs, back, abs…all ripped. And today, she's having sex on-camera for all the world to see for the first time.
"I've done private sex on-camera," Kat said. "Doing this just seemed like a natural thing to do. It's time to take it out in public."
Kat has big tits, a big clit and excellent blow job skills. As for that big clit, John has a good time licking and sucking it.
"A lot of men like not just my muscularity but the entire package," she said. "It's the muscularity, the confidence and the determination. They know that a lot of hard work goes into this. You have to be focused."
Kat has been a bodybuilder for over 30 years. She's won Florida state and national titles. She's divorced. As for her body, she said, "It just keeps getting better."
Kat is not like the average 40SomethingMag.com model. She's way above average!