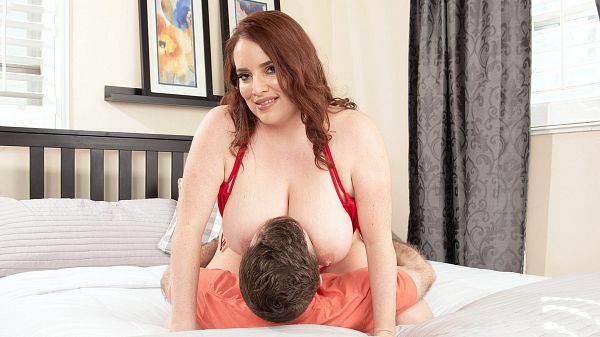 On a beautiful, sunny day in South Florida, 43-year-old honey Maggie Green is wearing a bikini that shows off her big tits and beautiful body. But suddenly, she hears a noise.
"What the hell was that?" she says. "I knew someone was watching me. Get over here!"
The male, who's been watching Maggie from behind some bushes, tries to explain himself, but he doesn't do a very good job of it. Guy, you've gotta decide whether you were walking your dog or your cat. And who walks their cat? And what the fuck is a cat-dog?
Well, Maggie's no dope. She's onto him.
"I saw you watching me," she says. "You know what? My son won't be home for a few hours. Today's your fuckin' lucky day. C'mon."
She takes him inside and stuffs her tits in his face. Then she sucks his dick before offering up her tits for a fuckin'. Seriously, anyone who's with Maggie and doesn't take the opportunity to screw her tits is a fool. He eats her pussy then fucks it stiff in a whole bunch of positions before cumming in her mouth.
The moral of this video? Sometimes you just get lucky.