Big-titted Kat Marie nails her former student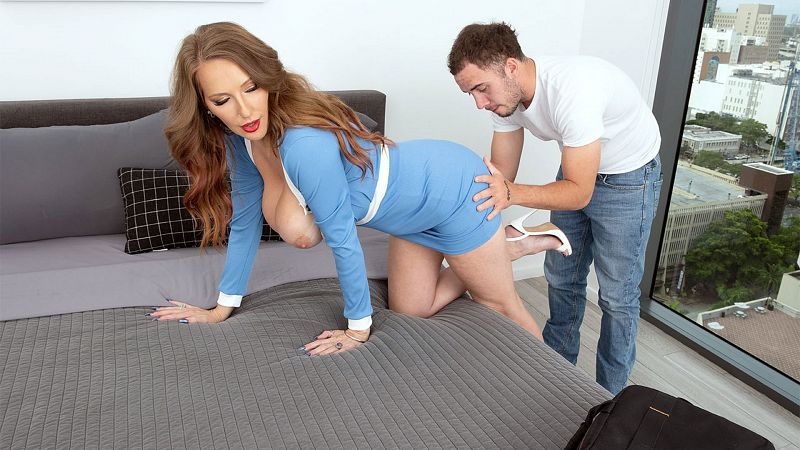 Kat Marie, a 40-year-old cutie, is showing an apartment in Miami to a young guy, and it's a miracle he can focus on the apartment considering what Kat is wearing: a tight, short dress that shows off her very big tits and long legs. Well, it turns out the man isn't really focusing on the apartment. He's focusing on Kat. You see, he seems to know her.
"You look real familiar," he says. "Did you do anything besides this?"
Like, stripper? Hooker?
Nope.
"Well, I taught high school before I got my reality estate license," she says.
"I think you used to be one of my teachers," he says.
She doesn't remember him, but he definitely remembers her, and now he's going to have something else to remember: the time he got a blow job from his former teacher, fucked her hairy pussy and came on her tits.
This isn't Kat's first time with a much-younger male. For a while, she was screwing "a college boy who was my pet for a year." Woof!
When we asked her what she's into, she said, "It would be easier to tell you what I'm not into. I have many colors in my rainbow of kinks I thoroughly enjoy."
For example: "being tied up by my partner and being at his mercy." And "at one of my kink parties I host once a month, I served myself up as dessert to the entire party to taste. I am quite the exhibitionist and indulge in this at my kink parties as often as I can."
Which, if you ask us, is probably as often as she wants.