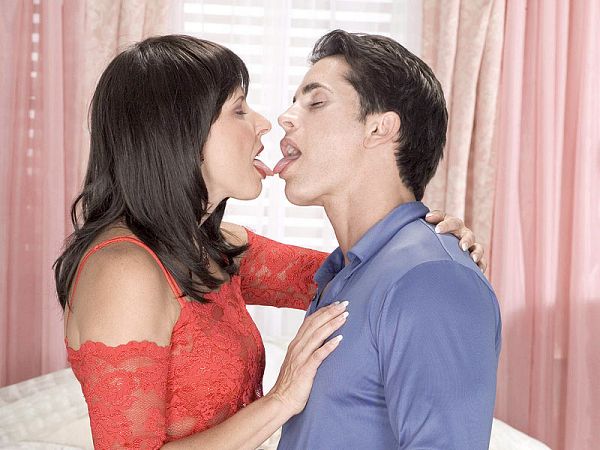 "Rent is due on the first of the month. And no monkey business!" says 51-year-old Jazz as she lays down the law to her new boarder. "You look like you're in your first year of college."
"Actually it's my second year," he says.
As for that monkey business…it happens pretty quickly. He starts groping her tits and she sucks his cock. It's clear from Jazz's pierced nipples that she likes to fool around. She gags on his cock as he face-fucks her, and Jazz doesn't back away. Mature women don't, you know. They know that big cock isn't going to kill them. Check out how loud and hard Jazz cums when he fingers her pussy while she's got cock stuffed in her mouth. And it turns out that she has a pierced clit, too!
In this remastered blast from the past, streaming for the first time and on 50PlusMILFs.com for the first time, the fortunate student pays his rent by banging Jazz's cunt about as hard as you can possibly bang it and cumming in her mouth. Don't you wish you could go back to school?